Science, Robotics and Electronics
Bringing the best science equipment to students, educators, creative professionals and consumers around the world.
Your DIY source for information and supplies for science related projects and kits:
Featured Products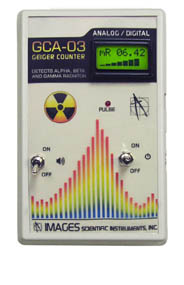 Geiger Counter GCA-03
Analog / Digital Meter
Key Features
Measures: Alpha, Beta, X-ray and Gamma Radiation
Configurable Measurement Window
USB Connection to Computer
Applications:
Education - Classroom demonstrations and experiments
Emergency Services and Domestic Preparedness
HAZMAT and Compliance Verification
Dirty Bomb Screening and EMT's
Analog Digital Meter
Key Features
8-12VDC or 5VDC power supply input
Counts TTL pulses from Analog Geiger Counter
Outputs Digital Counts Per Second (CPS) value
Outputs radiation level (imperial / metric)
LCD Backlight
Available as a kit or assembled
The Analog Digital Radiation Meter counts the pulse output of a standard analog geiger counter to provide a visual readout of the CPS, approximate radiation level (imperial/metric) and analog radiation field strength meter.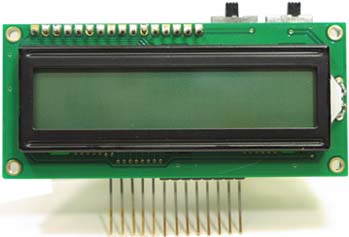 16F88 PICBasic Pro Projects Board
Key Features
LCD Display - backlight and contrast control
2 A/D Channels
8 digital I/O lines
5V and 9V operation
Free student version of PICBASIC PRO and Microcode Studio included

The 16F88 PICBasic Projects Board allows you to easily connect a variety of sensors to the built in A/D converter.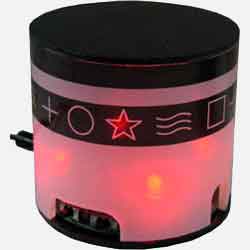 ESP Lamp
Test your PSI abilities using one of our ESP Lamps.

The ESP Lamp is a quantum device tool that allows the user to perform their own PSI experiments.

Do you have the capability to influence the output of the RNG, (Psychokinesis)

Can you predict the next color output from the lamp (precognition)?

Can someone read the color of what another person is seeing (telepathy)?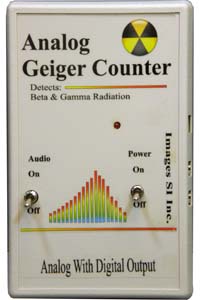 Analog Geiger Counter GCA-01
Key Features
Detects: Beta, Gamma and X-Rays. Beta radiation above 36 KeV, X-Rays above 36 KeV, Gamma radiation above 7 KeV
Digital Output Port
External Power Jack
Headphone/Analog Meter
Accurate Radiation Detection for under $100

The GCA-01 Geiger Counter is a general purpose radiation detecting instrument. It's primary radiation indicators are an audio click and an LED blink each time a radioactive particle is detected. Detects: beta, gamma and X-Rays.
Kirlian Photography
The book will guide readers to shoot Kirlian photographs using digital cameras. Whether you're a beginner or pro, you will find the instructional information to shoot brilliant Kirlian photographs.

The book will include step-by-step instructions for building a variety of DIY Kirlian photography devices and accessories.
When you succeed we succeed.